14 essential EMVP sessions to catch at EPiServer Ascend '15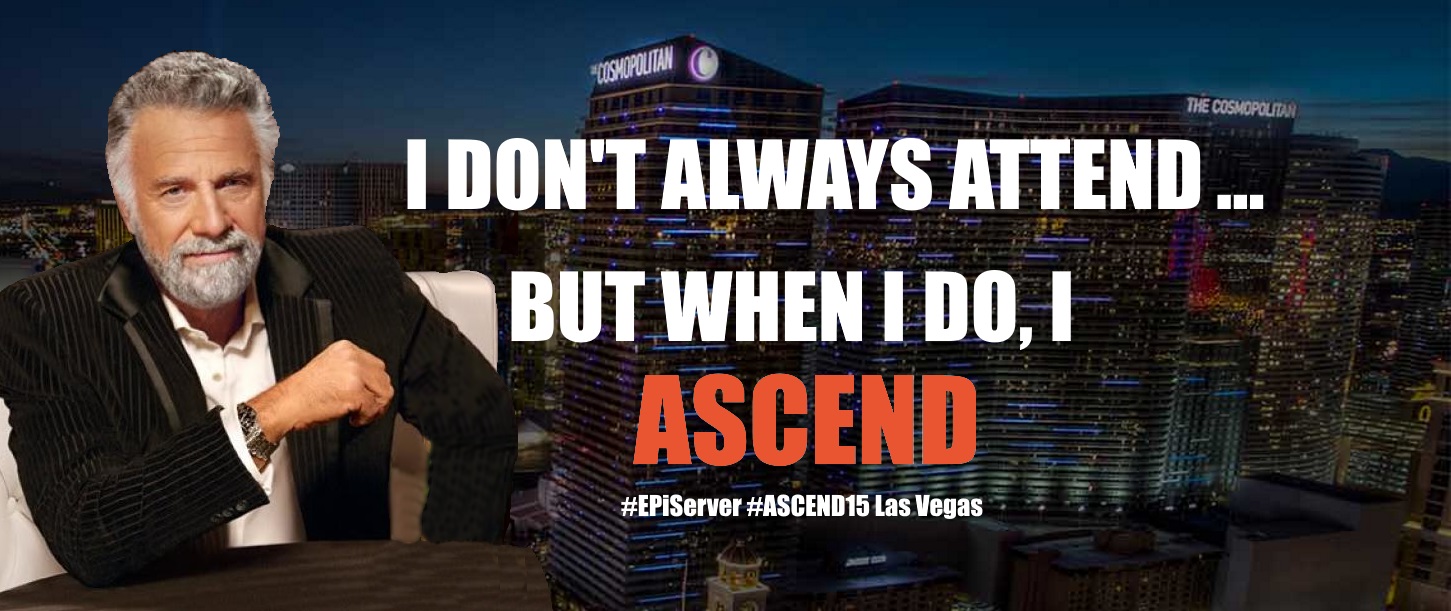 At the EPiServer Ascend'15 conference in Las Vegas on Nov 8-11, several EPiServer (and former Ektron) MVPs will present their best tips and tricks, and they always love a good discussion. These are the talks you don't want to miss.
The Las Vegas event is the pinnacle in a series of Ascend conferences around the world. Amongst roadmaps, workshops and project showcases, you'll also find quite a few EMVPs mingling and speaking.
Go beyond the cookie-cutter sales pitches and get the lowdown from the most experienced developers, architects and trainers who are implementing EPiServer solutions all day every day. The only thing you'll regret is that you can't catch them all live (some sessions clash).
(NOTE: Parts of session bios shamelessly lifted from the official agenda. Schedules subject to change at EPiServer's discretion.)
Day 1 - November 9
2:00 PM - Marija Jemuovic:
LAB: Hands on creating personalized experiences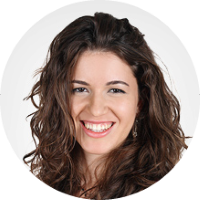 Personalization is fast becoming a must-have feature for any website.
In this session, Marija will explain the concepts and demo personalization using EPiServer's built-in Visitor Groups feature, show how to extend the functionality, and provide inspiration for improving online conversions and lowering bounce rates.
Marija has also appeared on the EPiServer Developer Weekly (#epidev) video series, talking about how developers can customize the editing environment for the editor persona.
More from Marija on EPiServer World and Twitter.
2:00 PM - Ken McAndrew:
How to maximize your Ektron CMS - tips and tricks from an Ektron MVP
In this session, Ken will share his experiences building web sites with Ektron, and present what he considers his essential toolbox of ideas and plugins to increase productivity, code quality and usability.
While some of these will be specific to Ektron, you might find a couple that can apply to EPiServer development as well, if you're new to the ecosystem or considering a transition.​
More from Ken on EPiServer World andTwitter.
2:00 PM - Deane Barker:
Building Blocks I - Content Management Implementation Fundamentals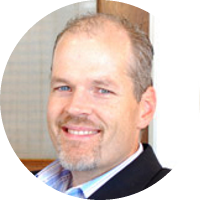 Deane is a CMS industry veteran with extensive experience ranging from development to sales, and everything in between.
He's putting his treasure trove of knowledge to work in this session, outlining the fundamentals of a CMS implementation project. There's something in here for developers, project managers and customers alike.
More from Deane on EPiServer World andTwitter.
3:00 PM - Deane Barker:
Building Blocks II - Content Management Implementation in Practice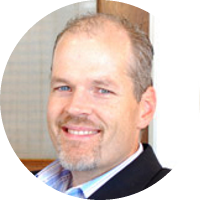 Continuing his back-to-back sessions, Deane moves from theory to practice. What happens when project plans don't align with the real world? How do we manage client expectations and keep our projects on time and budget? What are the many common pitfalls and misconceptions along the way?
Customers, vendors and integrators will all nod their heads knowingly (or wake up and smell the coffee) as Deane delivers some straight-to-the-point, much needed truths about CMS implementations.


4:10 PM - Frederik Vig:
LAB: Hands-on instant templates for business users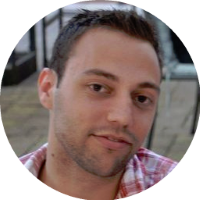 Frederik will be presenting and demoing Instant Templates, a new plugin that lets editors manage and reuse content templates within EPiServer on a granular level.
He will walkthrough how to setup templates, and some practical usage scenarios.
More from Frederik on EPiServer World (he's an Oracle!) and Twitter.
4:10 PM - Attending EMVPs:
EPiServer World: Dare to meet the EMVPs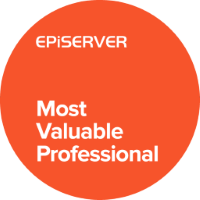 Despite its title, this session is above all a friendly meet'n'greet and a forum for informal banter about all things web dev, and all things EPiServer. EMVPs join in to present what we're currently passionate about, and share our thoughts on the roadmaps for features and platforms.
If you've read the EMVP blogs, chatted with us on Twitter or just would like to pick our brains about CMS stuff, now's the perfect time to come say hello.
5:10 PM - Chris Osterhout:
LAB: Practical Marketing Automation and the web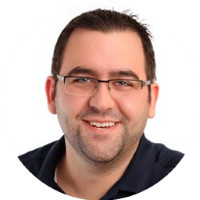 Completing the digital visitor's journey from anonymous to identified to customer, requires the integration of several systems. Email remains one of the key components in this journey.
In this lab session, Chris will present a hands-on implementation of a marketing automation system, and set up of a "round trip" loop for completing a visitor's journey.​
More from Chris on EPiServer World andTwitter.

Day 2 - November 10
10:40 AM - Valdis Iljuconoks:
LAB: EPiServer developer workshop - focus on commerce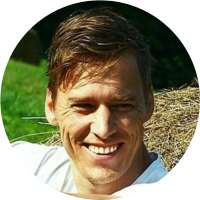 (Schedule change: Valdis has replaced Alexander Haneng as the speaker in this session)
​
Working almost exclusively with Commerce projects, Valdis has experienced what works (and doesn't) when implementing the Commerce framework.
If you want to learn more about best practice development and techniques for deployment to the Digital Experience Cloud for Commerce​, this is the session for you.
More from Valdis on EPiServer World (he's an Oracle!) and Twitter.
1:00 PM - Fredrik Haglund:
Introduction to MVC for the developer crowd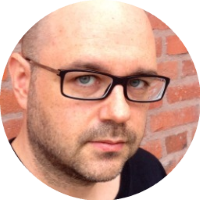 ASP.NET MVC is quickly becoming the dominant framework for web development - and it's already the weapon of choice for many (if not most) developers implementing sites based on EPiServer.
Fredrik has been a certified EPiServer trainer for years, travelling all over the world to help development teams get a flying start and unleash the full potential of the
EPiServer platform. In this session for developers, he'll explore some good usage patterns with MVC in EPiServer implementations.
More from Fredrik on EPiServer World and Twitter.
1:00 PM - Chris Osterhout:
LAB: Hands on A/B testing on EPiServer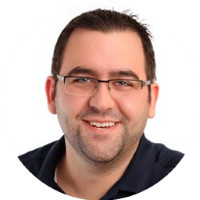 Visitors have different preferences, and finding their triggers can be tricky business. Why gamble on serving static content to everyone, when you can let your visitors
tell you which messaging works best?
​To keep your visitors engaged and improve your conversion rates, you need to constantly be trying out optimizations and testing them against each other. A/B testing and multivariate testing can be quite essential tools to achieve this. In this lab session, Chris will demo various approaches that you can use with out-of-
the-box EPiServer features or related tools.
More from Chris on EPiServer World and Twitter.
2:00 PM - Henrik Fransas:
LAB: EPiServer Find 101 - The Hands on Introduction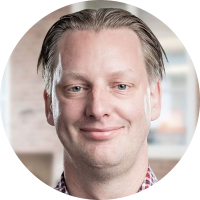 Indexing your content isn't just for search engines. When you have a powerful query engine like EPiServer Find, you have a tool for searching, parsing Big Data,
aggregating related content and building navigation, all in one. Having implemented, tweaked and stretched Find in many projects, Henrik knows well that setting up the
basics right is the foundation for great solutions.
This session handles the development fundamentals for installing and configuring EPiServer Find.
More from Henrik on EPiServer World and Twitter.
2:00 PM - Alf Nilsson:
Workshop: Code best practices and performance optimization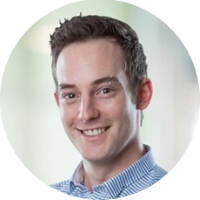 Getting your site up and running isn't enough - it needs to deliver content fast and precise, or else you risk losing valuable visitors and revenue. With today's expectations, no one wants to sit and wait for your site to load.
Alf will cover those all-important best practices that will help you build a lightweight and snappy EPiServer solution.Using tools like dotTrace, SQL Profiler and Application Insights, he will show you how to uncover and solve common performance issues.
More from Alf on EPiServer World and Twitter.

Day 3 - November 11
9:30 AM - Patrick van Kleef:
LAB: EPiServer Find - Advanced Developer Scenarios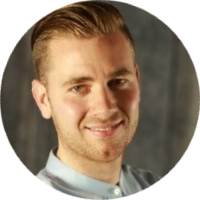 You've seen Henrik present the Find basics - now get ready for the heavy lifting. Newest EMVP Patrick is joined by Mari Jørgensen, for a deep dive into some of the more advanced use cases of EPiServer Find. For marketers, filtering and statistics features can help uncover what visitors are really looking for. For visitors, synonyms and best bets help them find content using their own vocabulary.
In addition to powerful features, this session will also showcase examples of complex implementations using Find.
More from Patrick on EPiServer World and Twitter.
9:30 AM - James Stout + EMVPs:
Developer Panel Discussion - Practical advice from practitioners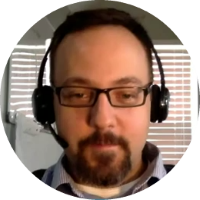 Another chance to chat, challenge and chime in when James Stout, EPiServer Principal Evangelist, leads a panel of EMVPs in a discussion about life as a CMS practitioner. We've all been through challenges, highs and lows in projects, and come out more experienced on the other side.
We're taking this opportunity to show off our favorite work and tools of the trade, and hopefully get some productive discussions going. Whether you work with development, content or project management, join in with your pain
points, questions or advice.
More from James Stout on Twitter.
Les mer om