Opticon 2023 Highlights: Optimizely Composable Commerce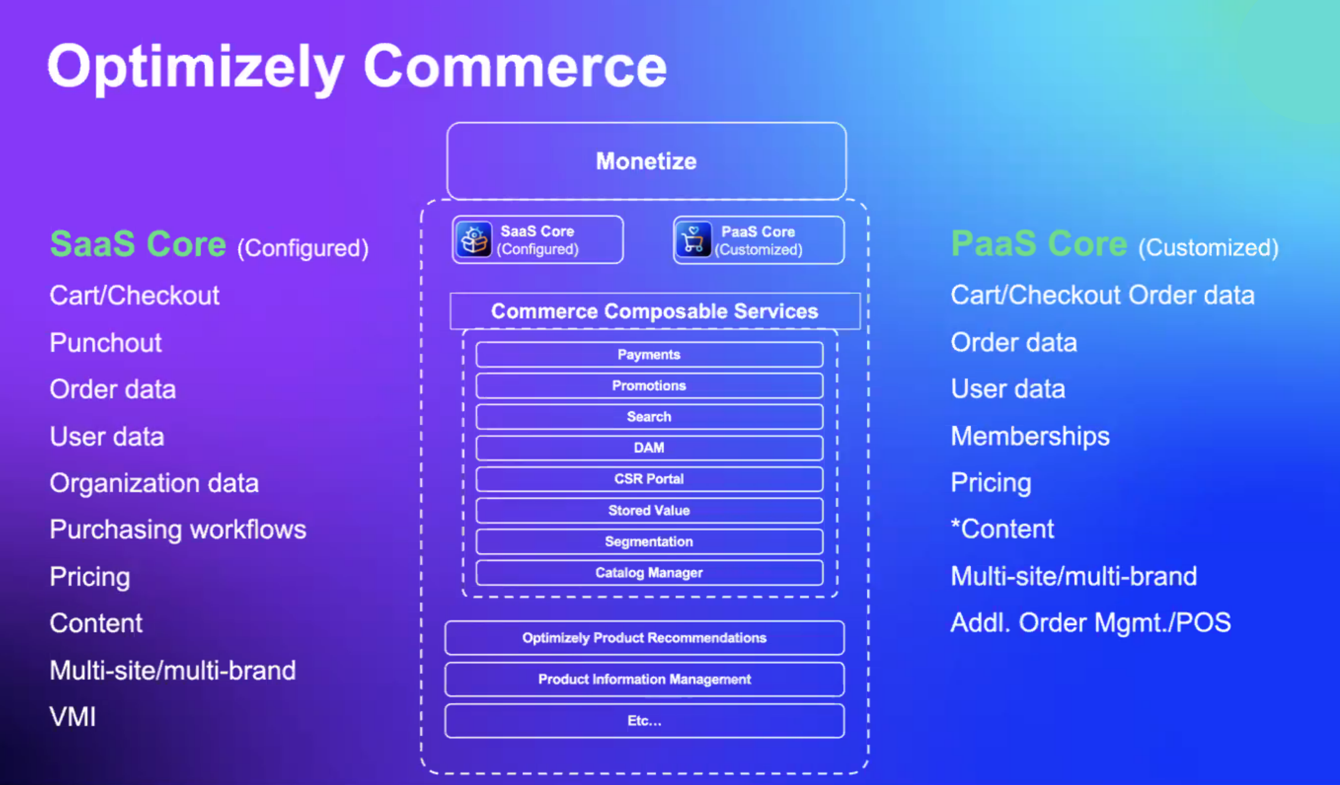 With the launch of Optimizely SaaS Core at Opticon 2023, B2C and B2B businesses now have access to true composable commerce, where core and value-adding components can be selected as individual building blocks.
How is Composable Commerce with SaaS different from traditional PaaS Commerce?
Traditionally, Optimizely have offered two Commerce variants:
B2C ("Customized Commerce")
B2B ("Configured Commerce" - previously available only in the US)
Both of these variants have been offered as "PaaS" (Platform as a Service), which means that the design, templates, and integrations on the commerce site are developed in collaboration with a technical partner, while Optimizely takes care of the cloud-based hosting environment (DXP) and associated infrastructure.
With the launch of SaaS Core, where Optimizely provides both the hosting environment, databases, and core components, it greatly simplifies the way e-commerce is built. By making core components available that are always on the latest version (goodbye, upgrades!), and providing customers with a web-based interface to configure most of the templates, integrations, and access, it also means that setting up an e-commerce site is much less technically demanding than before.
Composable = Commerce Components as Building Blocks
Optimizely also acknowledges that not all retailers have the same functional requirements. One of the strengths of the new SaaS Core concept is that the core components consist of the essentials needed to configure templates and basic functionality, but those building the e-commerce site can choose from a selection of value-adding services on top of the basic functionality. This is composable commerce.
While both SaaS Core and PaaS Core variants of Commerce will have necessary built-in core functionality like shopping cart systems, checkout, order data, customer data, multi-markets, and product pricing management, Optimizely will offer additional services such as:
Integrations with industry-standard payment providers
Enhanced promotion/discount engine
Advanced product/content search
Integrations with image and video libraries (DAM)
Integrations with customer service relations (CSR) systems
Advanced customer segmentation
Advanced product catalog management
New engine for visual content composition (Visual Builder)
The advantage of offering these as additional services instead of having everything in the base package is that customers can choose the integrations/services that provide value to them based on their individual needs.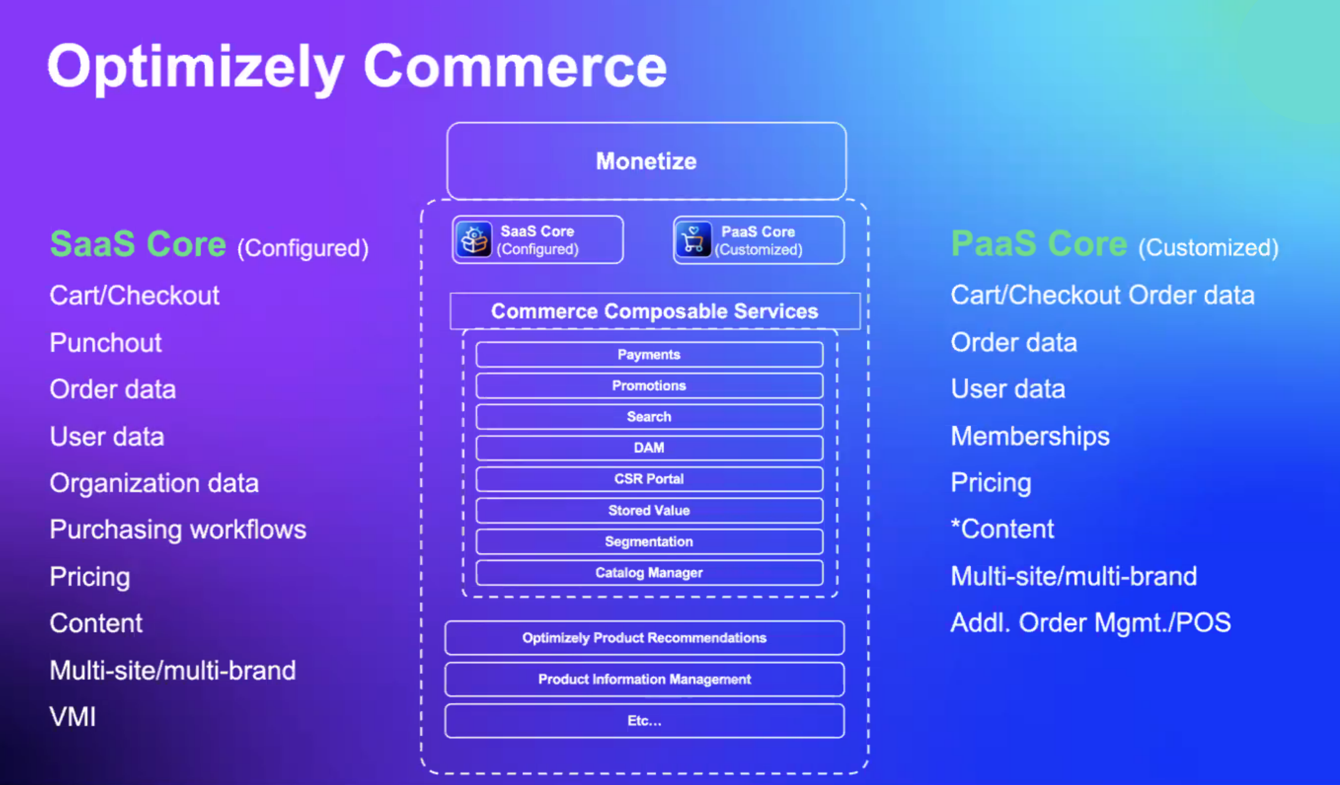 When will Composable Commerce for SaaS be available?
According to Optimizely, the SaaS Core platform will be generally available by Q1 2024. This also means that many of the additional services are currently under development.
Many of the additional services are available already:
DAM is delivered as an integrated part of CMP - Content Marketing Platform
Search is delivered either as Search & Navigation or the new Optimizely Graph
Segmentation is delivered as an integrated part of ODP - Optimizely Data Platform (which is also available in a free Lite version).
Learn more about Composable Commerce: